05 Aug

A Free Source for Easy Infographics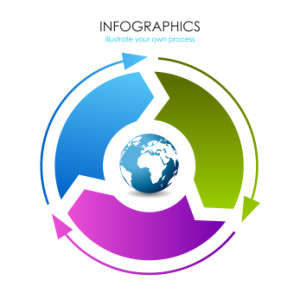 Are you already a fan of employing infographics to attract interest online and drive your marketing? Or is learning how to make them sitting on your business to-do list? Consider checking out http://infogr.am, a user-friendly website where you can create and share customized infographics free of charge.
Simply register on the site to start designing your infographics from their templates. Choose a basic scheme then make it your own by adding text, photos, charts, maps, and/or video. You'll want to keep them clean and simple, of course. So it may take a few tries to get one just right.
The interactive chart templates are infogr.am's strength. From basic line, pie and bar to trendy bubbles and "wordclouds," each inspires creativity to organize your information so it commands attention. You can even upload data from Excel.
These graphics are ideal for social media profiles, blogs, websites and email marketing. They grab the eyes of even the quickest virtual skimmers, resulting in some tremendous click-through rates. Use Infogr.am to quickly publish your infographics on Twitter, Facebook or Pinterest.
An infogr.am Pro account ($18 per month) lets you download your infographics as PNG and PDF and share privately with selected people online.