16 Sep

Spotlight on Realtor Safety for September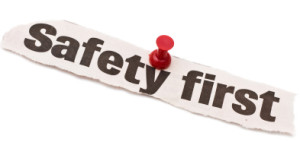 You may not be planning a cake-and-punch party around it, but Happy Realtor Safety Month! September is the official month our industry re-focuses on Realtor safety – a great opportunity to get back in touch with best practices for safety at the office, with clients and at home. The National Association of Realtors suggests using this month to develop a safety strategy for your own association or office and re-committing to ongoing safety education year-round.
A good way to start is by incorporating more emphasis on safety into your current programs, sales meetings or new Realtor orientations. The video, presentation, tools and other promotional materials found on the Realtor Safety Presentation section of their website are helpful in building a refresher training course for your team. Some find a three-hour training works best, while others opt for breaking their safety training into three one-hour sessions. Independent study is also an option, as the materials, including the video, can be accessed online and used by individual Realtors throughout the year.
To keep safety top-of-mind, the association also encourages offices to use their online resources to add a regular Realtor safety column in your newsletter, a safety-related widget or banner on your website or to post weekly safety tips in your e-newsletter to encourage ongoing awareness.
For more information, visit www.realtor.org/safety