23 Sep

Home Flipping Takes an Expensive Turn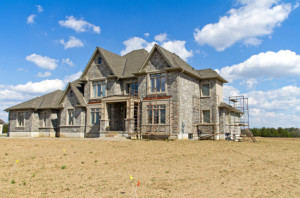 Home flipping gained in popularity before the housing bust, but the practice is now taking an expensive turn. Flipping is the practice of purchasing a property, quickly renovating it and then selling it for a profit, and while it makes sense to do this with lower-priced homes, luxury flipping is actually heating up in many pricey neighborhoods.
Investors are looking for better returns on their investments, and as Daren Blomquist, vice president of RealtyTrac, points out: "Investors have actually run out of inventory on the low end of flips, and now they're moving to the higher end."
Now that prices are on the rise in many areas and top-quality homes in short supply, home flippers have returned to the market to put their stamp on a new category of properties. Multi-million dollar home flipping takes a lot longer to complete, but according to RealtyTrac, flipping increased 25 percent during the first half of the year. Many investors took advantage of historically low interest rates to get in while they could.
It's a space in the market where, if you have the money to invest, you stand to make a large profit. And many real estate agents say they're fielding about three times as many requests for homes to flip versus one year ago. This is especially true in many California communities where inventory has taken a major hit as the market has recovered. Investors are looking for luxury properties that they can rehab, understanding that it's risky but knowing that the reward will be plenty after a sale.
Eric Sussman, senior lecturer at the Ziman Center for Real Estate at the University of California, Los Angeles, said: "These aren't paint-and-lipstick jobs. Basically, you have to re-envision the entire house."
Generally speaking, the purchase, renovation and sale should all be complete within six months in order to maximize profits.