28 Oct

Reasons to Buy a Home During the Holiday Season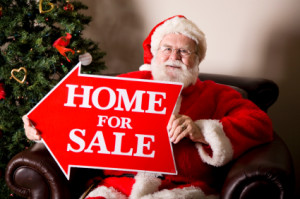 To many, spring and summer are the quintessential times of year to buy a home. But as we've seen in 2013, where the busy summer buying period has extended into the fall, the mindset is quickly changing as home values continue to rise. With the holiday season quickly approaching, real estate experts are urging interested buyers to commit to a housing purchase with their holiday shopping. Here are some of the reasons why you might consider buying a home during the holiday season!
Highly Motivated Sellers: Generally speaking, November and December are not ideal times to sell a home because buyers are pre-occupied with holiday shopping, parties and the like. But that doesn't mean that the available supply of homes dries up when the calendar hits November 1. Buyers often encounter highly motivated sellers during the holidays who are more willing to make a deal on their home because they need to sell. Inventory is usually lower, which means you can't be picky, but if you're looking to score an outstanding real estate bargain, this is typically the time of year when it happens.
The Competition Isn't Fierce: For much of 2013, buyers had to contend with a long line of buyers and inventory that couldn't keep up. This led to bidding wars and prices being pushed up exponentially in many markets. But during the holidays, the competition won't be nearly as fierce when it comes to home buying. Historically, it's just not a busy time for home buying, so this could be the perfect time to strike!
If you are interested in purchasing a home during the holiday season, here is some advice:
Look at "Old Expires" With Your Agent: The holidays are an expensive time for everyone, so you may be able to entice a home owner into selling even if their home isn't listed for sale. Look at "old expires" with your agent, which are homes that might have been for sale several months or even years ago but didn't sell. Asking is free, and sometimes it can pay to inquire with a seller to see if they'd like to part ways with their home.
Homes That Aren't Listed Yet: Another idea is to have your real estate agent get in touch with brokers in your target area and see if they know of homes that aren't yet listed. Homes might be in the process of being prepared for sale, and if you can express interest before other buyers, you might be able to close on the perfect home.