24 Feb

Hot Home Design Trends for 2014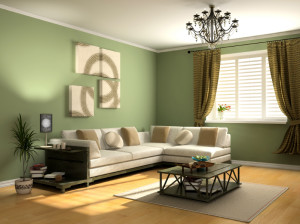 Year in and year out, trends come and go in every aspect of life, and the home is no exception. Anything from complete remodels to a simple swap of pillows or kitchenware can turn any home from one of the past to one of the future. Home owners, recent buyers and soon-to-be sellers can embrace the season's hottest trends for the home in 2014.
Beige is out and gray is in. Home decor always needs a neutral tone in some form, and beige was once the go-to shade for designers, home owners and sellers. Now, gray has taken the reigns, according to Realtor magazine, along with more digestible tones like soft blues, fresh lavenders and relaxing greens.
Speaking of colors, kitchens are getting a pop of bright hues in the form of shiny new, energy efficient appliances. Vibrant oranges, cool blues and hot reds are all the rage in kitchen appliance design, which can perfectly complement neutral tones or predominantly white kitchen decor. Many home owners are conscious about green living, which is why many appliances adhere to efficiency standards today.
Along with bright hues, many home owners and sellers are looking to reclaimed wood that evokes a rustic feel in the home. At the same time, floorboards are getting wider — up to five or six inches to be exact. Those who want the look of wood flooring without the upkeep are turning to porcelain flooring, which can be purchased in any style, color or size.
Another huge trend that has been making its way into the homes of many is indoor/outdoor living. Whether it's a sunroom that can serve a purpose throughout the year or a cozy sofa and weather-proof television set up under a pergola, many home owners are blending indoor and outdoor living.