31 Mar

Commercial Real Estate Lending On The Rise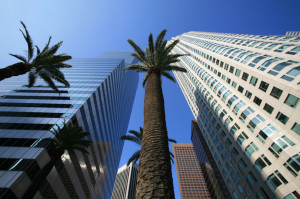 A bright spot on the horizon is coming into focus — commercial real estate lending. Despite its residential cousin's slow economic recovery, commercial lending has been fast to regain its footing. Three years of consistent year-over-year momentum is leading some analysts to predict that 2014 could be the year of record breaking capital infusion into the market. Why so optimistic?
Commercial lending has maintained disciplined underwriting standards
Fundamentals in real estate are improving due to growth in housing markets, construction, industrial production and improved consumer outlook
Outlook across al lending sectors is improving – commercial mortgage-backed securities (CMBS), life insurance companies, private equity, and Fannie Mae and Freddie Mac
New players are entering the market
Executive Managing Director and co-head of Jones Lang LaSalle (JLL), Mike Melody, is forecasting CMBS issuance exceeding $100 billion this year alone.  "We're seeing a broad expansion from all commercial lenders, but we expect CMBS to again be one of the big movers in 2014," he said.
The 2014 Trepp LLC Delinquency Report reinforces Melody's forecast, marking the eighth  straight month of improvement in the Trepp delinquency rate for commercial real estate loans.
When taken into account, all of the above noted indicators point to a rosy outlook for commercial real estate.
For more on this story, visit: http://www.reit.com/news/articles/influx-commercial-real-estate-lending-expected-2014