07 Apr

Learn More About A Potential Neighborhood With PolicyMap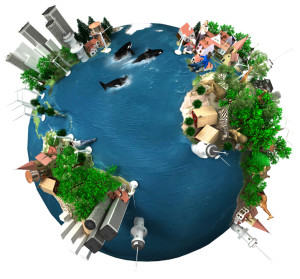 It's hard to imagine a time when you couldn't open up your laptop or mobile device and quickly gather the information you need. This is especially true concerning house hunting, a practice where a record number of people initiate their search online. For years, it's been easy to find available listings on the internet, but it hasn't been quite so easy to find information about potential neighborhoods you're considering. That has all changed.
With sites like NeighborhoodScout and PolicyMap at-the-ready, it's easy to learn more about a neighborhood you might be considering. PolicyMap, in particular, offers up easy-to-use data for potential home buyers by way of data-mapping. And with a recent overhaul, users now have access to additional functionalities.
Maggie McCullough, president at PolicyMap, says, "As interest in data and data visualization has exploded, we've rebuilt PolicyMap into a more powerful but easier-to-use tool that appeals to our traditional customers, as well as newcomers."
Now, users can take advantage of full-sized maps to make their searches even more seamless. Additionally, the data menu bar has been revamped with more intuitive technology to help users navigate the website. Information that can be garnered from PolicyMap includes demographics, lending, healthcare, jobs, education and more.
For those looking for even more information, you can use PolicyMap's website to learn more about commercial vacancies along with housing affordability in the area you're targeting. Coming soon, users will have access to hyper-local information about consumer spending too.
Perhaps one of the best features of PolicyMap's website is its "3-Layer Maps." Former users will recognize these as "analytics," however, the new functionality allows a user to create a map view with targeted information in three different categories.
The basic version of PolicyMap is free to the public, however, those looking for additional functionality and information that PolicyMap pays for, users will have to subscribe monthly or annually.