28 Apr

Wells Fargo Expanding Acceptance of E-Signatures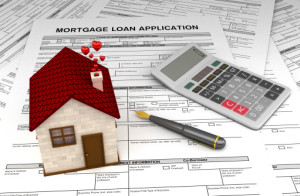 Just months after the Federal Housing Administration announced that it would be accepting electronic signatures on mortgage-related documents, Wells Fargo Funding has jumped on the digital bandwagon as well. DocuSign, a digital transaction management company, recently announced that Wells Fargo will be broadening its acceptance of electronic signatures on mortgage-related documents.
This is delightful news to mortgage brokers as DocuSign services will expedite the processing of mortgage paperwork. What could sometimes take days to complete, will now be completed in a matter of a few clicks. In addition to making things faster, DocuSign also ensures that its Digital Transaction Management system will comply with all applicable legal regulations while maintaining a secure platform for processing.
"The move by one of the nation's leading mortgage investors demonstrates continued momentum of electronic signature acceptance among financial service providers," DocuSign said in a statement.
"We believe it's inevitable that financial institutions will follow the lead of visionary organizations like Wells Fargo Funding and adopt electronic signature for every transaction that formerly required a pen and paper signature," DocuSign's chief legal officer Ken Moyle added.
Scope and Benefits of E-Signing
While Wells Fargo is already one of the nation's leading mortgage investors, this shift to a digital workflow for paperwork will drastically elevate the company's services to clients. Wells Fargo and DocuSign have worked together to create a system that exceeds the security and compliance requirements that it takes to deal with clients' delicate personal information.
On April 15, Wells Fargo detailed the transition in its update to the Seller Guide, which outlines the requirements for the eDelivery/eSignature process and expounds on the simplification of the closing process. The requirements address eligibility, auditing and retention and compliance.
The eligibility disclosure states that all documents generated and signed prior to closing, including disclosures and loan documents, are now eligible for execution with electronic signature. There is an amendment making exceptions to cases where Agency and/or state or Federal law prohibits the use of e-signatures.
An audit trail will also be required for each closed loan package in which an e-signature is utilized. This will ensure that all transactions flow smoothly and according to state and Federal laws. New requirements have also been made for record retention for supporting evidence of compliance at all levels in cases of audit or investigation.
In order to offer the strongest levels of legal enforceability, DocuSign has worked closely with Buckley Sandler, a leading legal expert on electronic signatures. DocuSign also provides bank-level encryption, tamper-proof certificates, chain of custody and multi-factor authentication to ensure the most secure transaction process.
With the cost of printing, faxing and overnighting increasing by the day, the partnership of Wells Fargo and DocuSign is sure to be an important innovation in the world of mortgage and finance.