12 May

The Future of Retail Real Estate in the Face of E-tail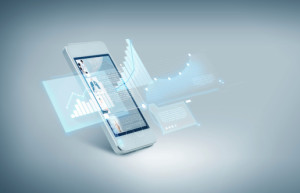 While the internet continues to be an important game-changer in the way we all live and think, one industry that is really undergoing some massive innovation at the hands of technological advancements is retail. Almost every brick-and-mortar retailer now has an online presence from where consumers can buy goods for just a little more money for shipping and handling and a lot more in convenience and ease.
While some real estate agents may be distressed to learn that retail space may be in jeopardy in the era of e-tail opportunities, a recent report released by the National Association of REALTORS® is indicating that the internet is simply changing the face of retail, and not eliminating the physical retail space altogether.
The report cites recent research that indicates that many consumers are not solely relying on e-commerce for their retail needs, but rather they are opting for an experience that blends the two together. One such report came from the Forrester Research survey, which indicated that shoppers felt that physically visiting a store was the most important source of product research before making a purchase in every major consumer category save travel.
"The good news is that even though Apple, Netflix, Amazon, eBay and other online giants killed record stores and video rental shops and are in the process of doing the same to electronics and bookstore big boxes, e-commerce will never replace the brick-and-mortar experience," says Sean Glickman, managing director of Glickman Retail Group in Maitland, Florida.
What a Savvy REALTOR® Needs to Know About the Changing Landscape of Retail
As retailers are continually exploring their opportunities created through an online presence, real estate needs are changing rapidly making it imperative for the real estate agents that are advising retailers and tenants on their space decisions to evolve accordingly.
One of the biggest transitions will be for retailers to reduce their physical footprint by upping their virtual footprint. This will result in smaller spaces with an added importance to all the fundamentals for a successful retail site including visibility, accessibility, parking and favorable demographics.
Another important factor will be the incorporation of technology into the store so as to create a cohesive environment between the two consumer avenues.
"This research speaks to the need for retailers to focus their technology efforts inside the store," said Dan Seliger, digital strategist for 3GTV Networks, in a recent Brick Meets Click blog post. "We have to stop thinking of the Internet as something tethered to a home computer or a shopper's smartphone. The goal should be a borderless communication continuum where every channel is connected. … Smart retailers can use this approach to help overcome the inherent limitations of brick and mortar while offering shoppers a blended in-store experience built around their needs."
One thing that real estate agents and their retailer clientele will agree is that despite the changing landscape of consumerism, one thing will always remain constant: the importance of the customer. Savvy real estate agents will keep a sharp eye out for changing trends in this field so as to ensure the satisfaction and success of their own clientele in the coming years.