19 May

Finding the Perfect Time to List, Buy or Sell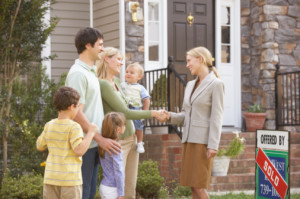 As the old saying goes: timing is everything. Truer words could not be stated especially when delving into real estate transactions. One of the most common questions that real estate agents find themselves fielding from potential home buyers and sellers is: What is the best time buy or sell a home?
Much like the changing seasons, the business of real estate follows an ebb and flow of productivity, often in relation to the position of the sun in the sky. Certain times of the year are ideal for selling and buying, and any savvy client ready to dip into the market would be apt to take in these few considerations before jumping in head first.
Spring is the Busy Buying Season
One of the most unpredictable factors in real estate is the timing of a home purchase. Unlike going to the store or online and purchasing whatever it is you desire, there are many factors that go into purchasing a home. Additionally, there are just as many factors that can work against sale and cause things to fall through.
A more predictable factor that smart buyers will want to pay attention to is inventory. Real estate inventory fluctuates greatly by season, with spring and fall typically seeing higher levels. Spring, in particular, sees a huge influx of inventory as sellers can get antsy over the winter months and will want to list their homes in anticipation of warmer weather and better showing and moving conditions.
Sellers Shouldn't Hibernate in the Winter
The cold winter months typically see a downgrade of inventory as a result of both the weather and all of the activity that is devoted to the holiday season. While most sellers would think it advantageous to sit these few months out, the savvy seller knows to keep their home on the market for that special population of buyers that are still looking.
While real estate has busy and non-busy seasons, there is definitely no "off" period. Serious buyers will always have an eye on the market and listing a home during a period when inventory is at a low point can give a significant amount of leverage to the seller who won't be dealing with a great deal of competition.
List Early in the Week
In this day and age, one thing has remained constant in the world of real estate: the Sunday open house. Now that listings can go live online any time of the day or week, agents and sellers are finding themselves scrambling to get the home picture perfect and internet-ready by the Thursday or Friday before the first open house.
In order to build set your listing apart and build anticipation, work to have the listing go live earlier in the week. Listings that go live on Monday or Tuesday can garner greater interest throughout the week and can lead to a strong open house over the weekend.