11 Aug

Luxury REALTORS® Are Now Selling More than Multi-Million Dollar Homes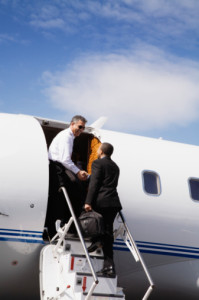 Given enough money and technological capability, almost any amenity desired by the luxury home buyer is attainable. For these buyers the sky is the limit, and for that very reason, some REALTORS® are taking to the skies in an effort to attract luxury buyers not just to their dream homes but to their dream lifestyles. With the luxury housing market leading the way for all home sales in the United States, Realtors throughout the country are finding new and inventive ways to appeal to their high-end customers, including using drone technology, private planes and even boat rides.
One of the most important aspects of making a sale is making sure the potential buyer has seen every bit of the property. Given the often rather expansive nature of many luxury properties, Realtors have resorted to using drone technology to give clients a birds-eye view of a property. Drones can fly overhead and capture high-resolution of the home, property and near-by features that may help buyers fall in love with a certain property.
Some real estate agents, like Ken DeLeon in Atherton, Calif., have resorted to even more extreme measures to get his clients the best views of a property. DeLeon takes clients up in his own private plane to give buyers, typically overseas investors, the most exquisite aerial views of what could be their next home.
For Realtors who work near waterways, boat tours have become the ideal tactic to attract buyers because it helps them get a feel for what life could be like in a particular high-end home or community. 
"That's kind of our secret weapon," said Jack Cotton, a luxury property Realtor in Cape Cod, Mass.. His clients enjoy cruises of the nearby inland waterways to "experience the lifestyle of being here."
So as to truly showcase the perks of the lifestyles in various locales throughout the country, Cotton's counterparts in regions like Colorado will take their wealthy clients out skiing while those in New York City might take their clients out in limos or high-end touring cars.
Luxury Tactics Help Sell Luxury Homes
For other agents, luxury tactics to sell homes go beyond touring with clients and into actually investing in their lives. In the River Oaks neighborhood of Houston, luxury home builder Al Ross has taken to offering a personal concierge service with each home in his new development. The service is good for one year and includes seasonal flower and plant renewal, cleaning of the home's exterior and gutters, touch-ups to walls that are scuffed or scraped and other services.
The $4 million to $5 million price tag on the homes in Ross' development also includes a three-year warranty on construction within the homes. If anything breaks, Ross will have it fixed without asking any questions.
"It's no different than buying a very luxurious car," he said. "You expect everything to function properly."