25 Aug

California REALTORS® To Be Called Out For Ethics Violations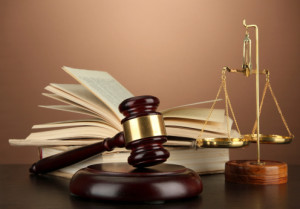 The California Association of REALTORS® is continuing its crusade to establish authority, respect and trust in the real estate professional sphere. Just recently, the association announced that it will begin outing members who are found to be in violation of the strict Code of Ethics the association employs to make sure business practices are safe and fair for all sides of the real estate transaction.
The names will appear in a members-only section of the CAR website as a part of a pilot program conceived by the National Association of REALTORS®. The California affiliation of the national association was chosen as a test market because of its status as the largest state REALTOR® association, with more than 165,000 members. Under the provisions of the test program, CAR will be able to create a statewide database of those who have been disciplined for violations and will publish their names, photos and a brief synopsis of the violation and the disciplinary action received.
In cases where a disciplined member's name is similar to another member's name, CAR plans to prevent the unoffending member from being thrown under the bus by publishing the real estate license number and possibly address of the offending member.
In addition to the offending agent's name being published, CAR will only publish the name of the responsible broker if they too were named and found in violation as well.
CAR Rallies for Professionalism
In an effort to continue to define the distinction between those with a REALTOR® and those without, CAR is attempting to establish a high standard of professionalism for its members. By making Code of Ethics violators transparent within the California REALTOR® community, CAR's 2014 president Kevin Brown hopes to weed out the bad seeds and create more business for those who are following protocol and conducting business in a respectful manner.
"We just want to shine a light on the people that misbehave in our industry," he said to Inman News.
The transparency of members in violation of the code will also help to boost awareness of the rules and regulations set by the code. Seeing the name and photo of a fellow REALTOR® who has committed a violation can serve as a wake-up call to agents that may not be totally clear on what is and isn't allowed by the code.
"The main thing is that our members know what behavior is appropriate and what isn't. They are required now to take code of ethics training, but sometimes people need to be reminded," said June Barlow, CAR's vice president and general counsel, to Inman News.
In the compilation of data regarding code violators, CAR also hopes to more accurately pinpoint what areas are most troublesome for REALTORS® and what steps can be made to help improve the industry from the ground up.
Many of the common ethics violations include advertising, while members have cited through surveys that the failure to cooperate with other agents has been a big road block in business dealings in California.