15 Sep

Home Buyers Become Wary of Taking on Solar Panel Leases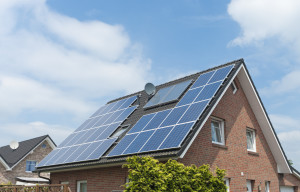 In the push to make homes greener, more efficient and less expensive every month, home owners are turning to leased solar panels as a solution to these issues. Leasing these earth-friendly kits has been quite in style for home owners as the process requires no money upfront for a system that typically costs thousands of dollars to install. In just one year, leasing of solar panels has gained so much popularity that residential installations across the United States jumped by 38 percent.
With such a marked jump in popularity, it was only a matter of time before home owners began experiencing a backlash for the innovative measure. That backlash became apparent when home owners with leased solar panels went to sell their homes. Many of them found that while the notion is so new, many home buyers are unaccustomed and rather wary of signing up for a financial arrangement that involves leasing a solar panel system for their home.
"Some buyers just won't be on board" with assuming a solar lease, said Nick Culver, a solar analyst at Bloomberg New Energy Finance, to Bloomberg News. "Even if you save money every month, you limit yourself to a certain subset of buyers."
While owning a rooftop solar power system can add as much as $25,000 to the value of a home, owners who are leasing these systems are finding that they have to shave off more than a few thousand in order to get buyers to commit to taking ownership of a contract that may still have 15 to 20 years left on it.
Solar Panel Leasing Not a Lose-Lose Situation for Home Buyers
While many home owners are uneasy at the thought of signing on to finance something that they did not take part in authorizing in the first place, the benefits to those that are able to take on the financial commitment are apparent with the first set of utility bills. Dorian Bishopp, a home owner in Maricopa, Arizona, saw his utility prices slash by about $50 a month when he had his leased solar panels installed on the roof of his home.
However, these long-term savings have not been able to provide enough immediate reason to attract buyers into purchasing a home with leased solar panels. When it came time for Bishopp to sell his home, he had to reduce his price three times taking 10 percent off his initial asking price in order to attract the right buyer.
"We had one offer in five months, and they pulled back as soon as they found out about the solar lease," Bishopp said to Bloomberg News. "It's a deterrent, definitely."
As United States home owners become more dependent and knowledgeable on alternative forms of energy for their homes, however, this aversion is expected to wane. In time, many real estate agents and property owners hope that solar panels are as common as having energy efficient lightbulbs.