29 Sep

Organize Your Real Estate Contacts With These Essential Lists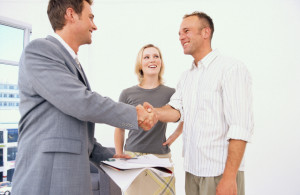 Being a high-producing REALTOR® means being organized above almost anything else. In day-to-day dealings, an agent is in contact with a myriad of personalities, each with a specific purpose for current or future business. In order to truly succeed in a business that thrives off of contacts, a savvy agent should take some time to organize each and every one of these contacts by categorizing each and keeping them in lists. Keeping these lists will not only help to keep names, organizations and contact information in the right places, but will also help to make your job easier when it comes to reaching out for correspondence.
According to Bryan Robertson, an expert in the field who frequently contributes to Inman News, there are six essential lists of contacts that every REALTOR® should create and use for success. Those contacts lists are: your sphere of influence, your past clients, "A" leads, "B" leads, "C" leads and business development contacts.
Your sphere of influence list should include those closest to you in your daily life such as friends, family and colleagues both current and past that are outside the field of real estate. The past clients list is, of course, made up of clients you've serviced in the past. Keeping in touch with these clients is a great way to refer yourself to more business in the future.
The leads lists are a way of keeping track of potential clients ranging in importance. Those in "A" leads are likely clients that are preapproved and motivated to make a move on the market in the next 90 days. "B" leads are likely not immediately getting involved in the market, but are planning on it in the next six months or so, while "C" leads are anyone thinking about real estate that you encounter in your journey. Business development contacts are people that you work with to get a transaction done such as builders, lawyers or accountants.
Manage Real Estate Contacts Accordingly Once Organized
After you've organized all of your contacts into these essential lists, whether on a CRM or through another system, the next step is to utilize these lists to the best of your abilities. Use these lists to follow up with each and every one of your contacts on a somewhat regular basis. You don't have to stay at the very top of mind by badgering them with constant emails, however it is nice to simply reach out every once in a while.
Correspondence with your contacts should be light, useful and in no way a pitch for business. Perhaps you'll want to reach out just to wish someone a happy birthday or anniversary. Some agents have taken to sending out short and informative quarterly newsletters. Make sure each correspondence is personalized according to the category which you are targeting.
The focus of creating these lists is not just to garner more leads and business for yourself, but to establish yourself as a respected member of your community.