03 Nov

3 Ways to Expose Your Home Listing to a Larger Market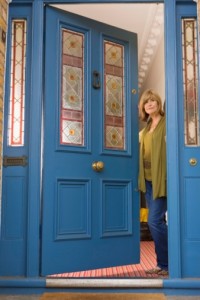 Every once in a while, a real estate agent will come across a property in which it seems the home will "sell itself." These are properties that are just so alluring to buyers that the home is snatched off the market almost as soon as it is listed. While this is a best case scenario and one that many home owners would hope for when it comes time to sell their own home, this is an incredibly rare occurrence.
Even an attractive, clean home with plenty of features that would connect with a wide range of buyers can sometimes have a little trouble selling. The key to keeping these homes from languishing on the market for so long that they become undervalued is to market them to as wide a network as possible.
Here are a few tips for exposing your home listing to a larger market of buyers.
Call in a stager
As a real estate agent or even the home owner, it is sometimes a little more difficult to see the potential of a home once you've been immersed in it for so long. Calling in someone with a fresh eye for furniture placement can bring in new energy to the house and can create an environment that will appeal to a larger mass of buyers. Many home owners decorate their homes to their personal tastes, which can be very different from what home buyers are interested in seeing in a home.
After a stager has done their work, call in a photographer to take proper pictures that really show the true potential of the home. Many successful real estate professionals have seen a strong correlation between staging and photography to selling quickly and for the best price point.
Add floor plans and property photos to the listing
While professional photos can give potential buyers a feel for the home's space, including a floor plan will create a more complete picture in their heads. The floor plan can better indicate the flow from room to room in the home. It can also give your listing a little bit of edge if there is new construction in the area that you may be competing with. The floor plan can highlight remodeling or important structural features that might not be as obvious from the photos.
Many MLSs are now allowing for upwards of 35 photos, so while you're including plenty of photos of the inside of the home, make sure to include some of the outside too. This will help to give buyers a better idea of the neighborhood and overall lifestyle of the home and its environment.
Rewrite the property description
Many consumers today are more concerned with hearing a story rather than just facts. Make sure your property description really conveys what life is like in this particular home and community. Create a visual and emotional experience with your words so that when potential buyers go to look at pictures they remember the excitement exuded by your property description.