14 Sep

We're Ready, CFPB!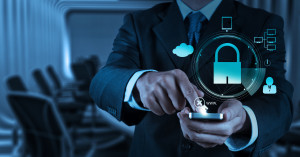 CFPB Regulations are the hottest topic in our industry right now. When the TRID rules take effect, there will be industry-wide changes that will alter the way you will process your sales and run your business. Not to be overshadowed is the risk of identity theft, which has exponentially increased over the past couple of years, requiring a need to exercise tighter controls. Learn how American Trust Escrow has been proactively putting systems into place to protect your client's money and identity!
Centralized banking procedure (wire fraud protection)
Secure files: Locking and securing all files, client statements of information, bank statements, and proof of funds etc.
Encrypted emails with non-public information (NPI)
Cell phone email security
Background checks on employees and vendors
In addition to these measures, American Trust Escrow carries the following insurance policies to protect clients:
$3,000,000 in Errors and Omissions (Commonly referred to as E&O)

$2,000,000 in Cyber Liability
$2,000,000 in Commercial Crime
Lastly, American Trust Escrow has successfully completed a Statement on Standards for Attestation Engagement No. 16 (SSAE 16) SOC 1 and SOC 2 Type 1 Audit. The audit is helpful for Service Organizations to gain an understanding of the quality and type of controls and processes that are in place. It has been considered the gold standard in compliance in our industry.
Let us show you how we combine compliance and security with service! Call today to open your next secure escrow.