Joe Curtis, Chief Operating Officer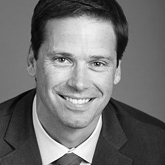 Bio:
As Chief Operating Officer for the Pango Group, Joe Curtis is the point man for facilitating the organization's strategic initiatives and ensuring its vision is realized. Formerly the President of southern California's third largest escrow firm, Joe joined the forward-thinking Pango Group to do something groundbreaking in the escrow industry—create a formalized sales management system. In less than a year, Joe not only implemented the new sales infrastructure, he also opened and staffed two new sales offices.
When an unexpected opening occurred in operations, he stepped in to bridge the gap, expanding his sales recruiting, training and management duties with unflagging enthusiasm. Joe's considerable skill sets and contributions did not go unnoticed, and he was offered the position of Chief Operating Officer two months later. Today, Joe is an integral member of the executive management team, committed to taking the company's family of escrow companies into a future that not only paves the wave in escrow, but also fosters a culture enabling employees to live in a meaningful and purposeful way.
"By providing great service and a superb environment for our employees, we in turn are attracting new clients and developing the best people in the business," Joe commented. "It's a win-win." Joe is a member of the California Escrow Association and American Land Title Association (ALTA).