Katie Milette, Director of Escrow Operations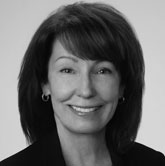 Bio:
Katie Milette, Director of Escrow Operations for the Pango Group, has been working in escrow and real estate for many years. She brings 20 years of escrow operations experience to the Pango Group and has managed many business functions including sales, marketing, and operations. She managed offices throughout Southern California and is great at developing people and teams.
"Our goal at the Pango Group is to create raving fans with our clients and our staff," commented Katie. "To facilitate this, I get to do what I love…support and help people. My goal is to ensure our work environment is proactive, flexible and positive." In particular, she enjoys introducing young people to escrow and fostering their growth to cement lifelong careers. Katie's responsibilities include recruiting, coaching and managing offices stretching from Los Angeles to San Diego. An advocate of continuing education, she has honed her coaching abilities via programs at the Coaches Training Institute (CTI) and the Center for Right Relationships (CRR).
Katie's giving nature extends outside of the office where she enjoys being a volunteer in non-profit organizations. She is a Partner in Impact Giving, a women's collective giving organization that raises money through their own annual donations to support non-profit organizations seeking to solve social problems. She is also on the Board of Directors for The Peace Exchange, a grassroots initiative supporting marginalized regions of the world by establishing fair trade cooperatives. They are currently working on a project in The Democratic Republic of the Congo.